What is included in my order?
Each order will contain just the Snaidero accessory. All cutlery, utensils, etc. that are shown in the images are not included.
When will my order arrive?
Your order will arrive in 14-16 weeks since all Snaidero products are manufactured in Italy. Orders with multiple items may be shipped in separate packages to speed delivery. You will not be charged for additional shipping.
What if the products I want are not listed in the Shop?
If you are looking for a specific item and do not see it in the Shop portion of our site, please contact us for a custom quote.
What happens after I order?
We will send an email confirmation of your order within 48 hours, at which you point you will have 3 days to cancel the order with a full refund.
Terms of Sale
All of our products (accessories) are official Snaidero licensed products designed exclusively for Snaidero cabinetry, and are intended for use in select Snaidero Cabinetry only. All are manufactured to high standards and are backed by the Snaidero limited warranty.
Are these items returnable?
No, because our items are coming directly from Italy, it is not possible to return items. Some accessories only fit specific Snaidero models. If you have questions concerning if the product you are about to purchase will work with your cabinet, please email orders@snaideroaccessories.com.
Credit Card Statement
The Snaidero Accessories web site is operated by Dandamudi's Inc., an authorized retailer of Snaidero products. Dandamudi's Inc. will be displayed on your Credit Card statement for purchases made on this web site.
Sales tax
Purchases shipped to addresses in Illinois are charged 10.25% sales tax.
Shipping Charges
| Purchase Price | Illinois | Continental U.S. Outside Illinois |
| --- | --- | --- |
| Up to $25.00 | $6 | $6 + 10% of purchase |
| $25.01 to $45.00 | $8 | $8 + 10% of purchase |
| $45.01 to $65.00 | $10 | $10 + 10% of purchase |
| $65.01 to $90.00 | $14 | $14 + 10% of purchase |
| $90.01 to $125.00 | $17 | $17 + 10% of purchase |
| $125.01 to $209.99 | $21 | $21 + 10% of purchase |
| $210 + | 10% of purchase | 15% of purchase |
How to Measure the Width
Please measure the interior of the drawer, not the drawer front. See diagram below for where to measure.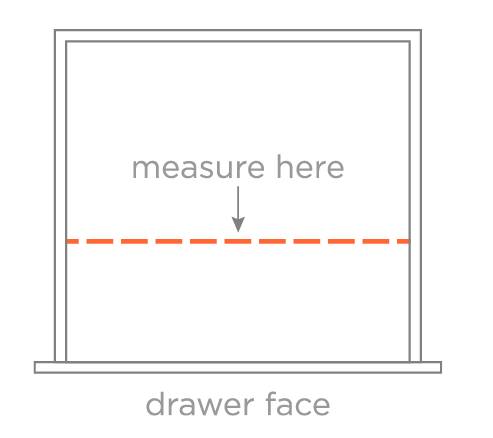 How to Measure the Height
please measure the height of interior drawer, not the drawer front. See diagram below for where to measure.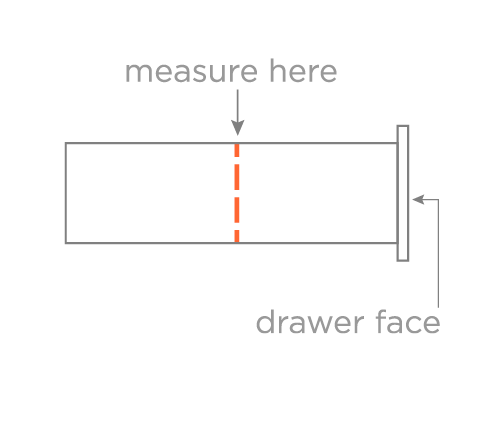 What is Passepartout?
Passepartout accessories are exclusive to Snaidero. They are a line of organization solutions that are designed by Snaidero, for the interior of Snaidero cabinetry. This line is made out of a combination of aluminum and beautiful Canaletto walnut. Canaletto walnut is highly prized for its unique hue and grain and each of our walnut products were specially treated with oils to enhance their natural beauty and further improve their texture as well as ensuring impermeability. Passepartout containers are easily movable as you can easily slip them in and out of your cabinet. Because this line has the ability to hang from the interior of your drawer, there is plenty of room for things below them, creating a multi-level storage solution. This system uses top notch materials with functional features so you have a pleasant discovery every time you open your cabinet — because the inside of your cabinet should look just as beautiful as the outside.
What is Ambia?
Ambia products are a line of Snaidero solutions designed for drawers and pull-out baskets that seamlessly combine aesthetics and functionality. Ambia accessories have painted metal frames that are available in Orion Grey and Silk White to perfectly coordinate with the existing interior finish of your Snaidero cabinet. With this line, it is easy to mix and match to create the perfect solution for your storage needs! Ambia products are easily removable, cleanable and durable! Can be used alone or in combination with our Passepartout line for maximum storage and organization.